Tonight's Forecast
. News
20.07.2017

Click here to see our new

lightning test pages using microsferics


Archived Data

aphsTop temperatures
External DATA

DONATIONS


Adverts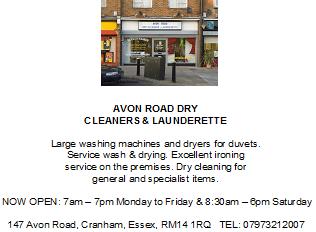 Saturday 18th August
now added twitter wx feature. Changed username from AlanPaul5 to upminsterwx. http://www.twitter.com/upminsterwx
Rain radar is clear for the SE.
Check out the microsferics lightning detector pages. Go to the right hand side of Live Data page and click the "click here" writing in blue.
Infrared and visual satellite images are sill showing a lot of cloud over the SE. The cloud is coming from WNW.
I am aware that the lightning pages are now updating but not all browsers support the picture. Microsoft edge works as does Internet Explorer & some versions of Windows 10. If you have an android phone and you wish to see the live data and the live lightning you could download Puffin from the app store, this works with android 7 & 7.1 .1. The map for the microferics lightning will soon be improved to provide a zoomable map
There was more cloud than I had expected today.
A dry, warm but cloud evening. Staying dry and mild overnight with cloud increasing further from the NW.
Minimum temperatures 17 to 16C,
Winds from a WNW / W later SW direction will remain light.
Tomorrow will be warm and again like today mostly cloudy and predominately dry although Low cloud may give some light drizzle / patchy light rain at times. Still some brighter spells now and again.
Top temperatures 21 to 22C,
Winds from a SW direction will be light at first but soon increasing to brisk / strong by midday.
The temperature at 8.14pm was (20.7C) humidity 67% and the barometric pressure 1019.9mb's and rising slightly,
Top temperature today was 21.9C
Last wind gust was 12mph WNW
Rain for January was 71.9mm
Rain for February was 38.4mm
Rain for March was 76.4mm
Rain for April was 54.6mm
Rain for May was 64.5mm
Rain for June was only 0.6mm which i believe is the driest since records began
Rain for July was 21.1mm
Rain so far for August is 45.5mm
Rain so far this year is 373.0mm
Rain for 2017 was 707.7mm which is above average for this area.
Rain for 2016 was 586.7mm which is average for this area.
Rain for 2015 was 581.6mm which is average for SW Essex
Rain for 2014 was 881.4mm which is an all time record for this area..
Rain for 2013 was 727.2mm which is above average for SW Essex.
Rain for 2012 was 858.9mm which was high for this area.
Rain measured in 2011 was 417.5mm which is very low for this area which normally has around 525 to 575mm
Last updated at 8.14pm Saturday
A further update will be made at 0645BST