Tonight's Forecast
. News
20.07.2017

Click here to see our new

lightning test pages using microsferics


Archived Data

aphsTop temperatures
External DATA

DONATIONS


Adverts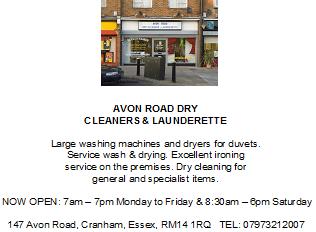 Thursday 19th April
now added twitter wx feature. Changed username from AlanPaul5 to upminsterwx. http://www.twitter.com/upminsterwx
Rain radar is clear for all of the UK
Check out the new microsferics lighting detector pages. Go to the right hand side of the Live Data page and click the "click here" writing in blue.
Infrared and visual satellite images are showing clear skies over the SE.
A dry and very warm evening with further sunny periods. Staying dry after dark and overnight with mainly clear skies. Chance of mist patches in places.
Minimum temperatures 13.5 to 13C,
Winds from a SE / ESE later / S / SSW direction will be light at first but soon moderating to very light / calm
After the clearance of any mist / fog patches tomorrow will again remain dry and very warm with plenty of sunny periods.
Top temperatures slightly down on today's at around 23.5 to 24.7C,
Winds from a WNW / NW direction will be very light.
The temperature at 6.08pm was 23.5C humidity 46% and the barometric pressure 1021.7mb's and falling slightly,
Top temperature today was 25.9C!!!
Last wind gust was 11mph SE
Rain for January was 71.9mm
Rain for February was 38.4mm
Rain for March was 76.4mm
Rain so far for April is 30.7mm
Rain so far this year is already 217.4mm
Rain for 2017 was 707.7mm which is above average for this area.
Rain for 2016 was 586.7mm which is average for this area.
Rain for 2015 was 581.6mm which is average for SW Essex
Rain for 2014 was 881.4mm which is an all time record for this area..
Rain for 2013 was 727.2mm which is above average for SW Essex.
Rain for 2012 was 858.9mm which was high for this area.
Rain measured in 2011 was 417.5mm which is very low for this area which normally has around 525 to 575mm
Last updated at 6.08pm Thursday
A further update will be made at 0645BST